Product updates
New inbox design, and out-of-office messages
Learn about the latest new features that have come to Ralli!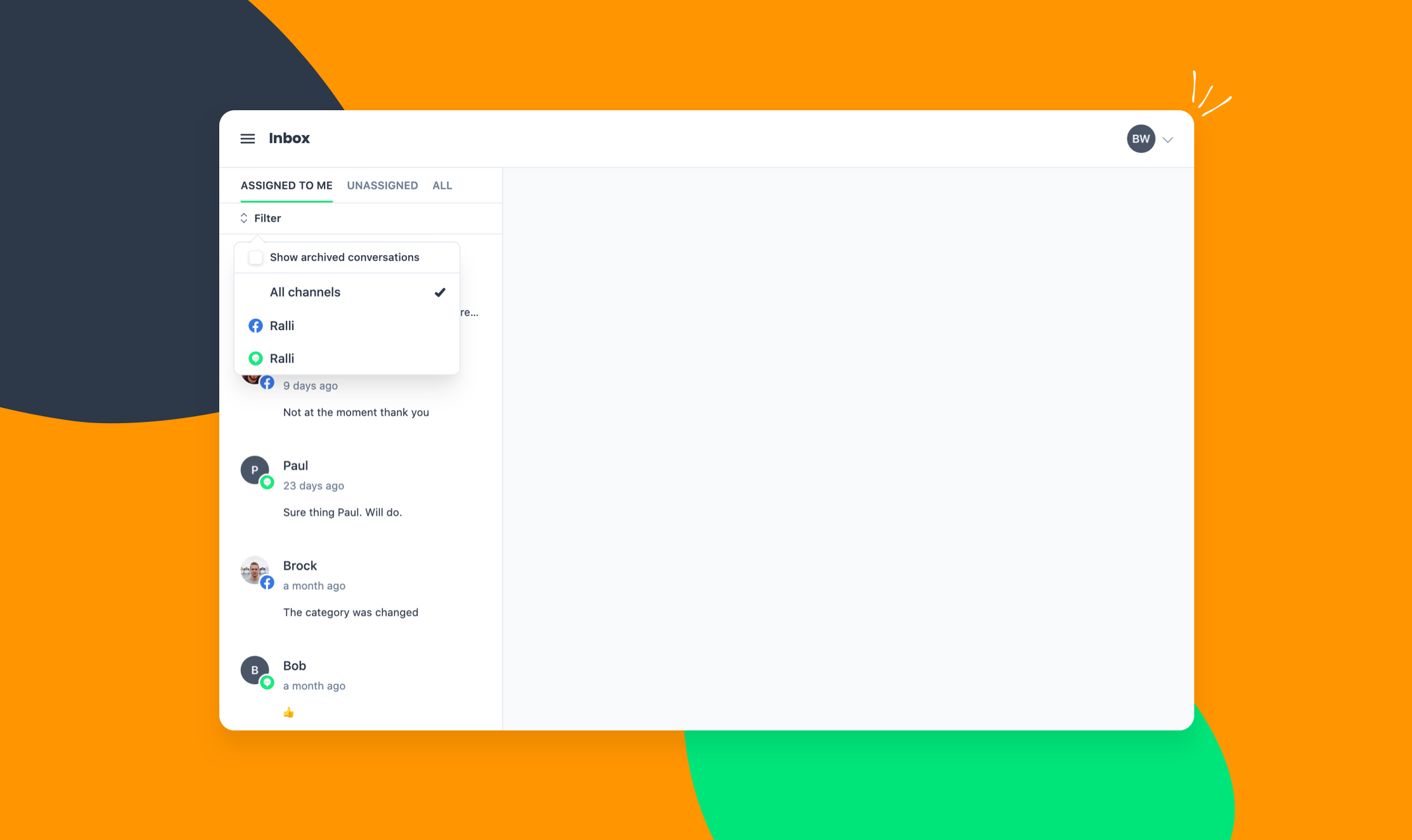 This week we've released a couple new features on Ralli, that you might have spotted. We've redesigned the conversation inbox to make it easier to use, and simpler to find conversations that you're looking for. We also released one of our most highly requested features - the ability to set opening hours and send out-of-office messages outside those hours!
Read on below to learn more.
Check out the new inbox
With the new inbox, we've added tabs to be able to more easily switch between conversations that are assigned to you, and unassigned conversations. Admins of a business will also be able to easily switch the "All" tab to see every conversation that has come in, to provide greater oversight of whats happening in your business.
You can now also filter conversations by messaging channel, so if you want to see all conversations for a specific chat plugin or facebook page, you can. In the filter dropdown, you'll be able to select a messaging channel to see the conversations of, and also toggle between having archived conversations visible or not.
We hope you like the new inbox, and it helps improve your ability to manage your conversations easily.
Opening hours
We've had a lot of requests for this feature, and now it's finally here! We know you aren't always available. Most businesses have set hours where they're available, and now you can set those on Ralli. In a messaging channel such as a chat plugin or facebook page, admins can now set open hours for each day of the week, and even choose a specific timezone in case your messaging channels cross locations.
You can then set an away message that anyone who messages your business outside of your specified hours will be sent, so that your customers can have a better idea about when to expect a reply.
If you don't want to set up opening hours though, don't worry - nothing changes about how the platform works for you. Just keep using it as you have been so far.
We'd love to hear from you
Have any feedback on the new inbox, or thoughts about the new opening hours feature? Let us know by chatting with us using the chat plugin on our homepage at https://ralli.app, or send us an email to hello@ralli.app.